Image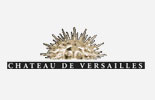 Corps
9th March 2006
The Chateau de Versailles chooses e-securemail to secure its electronic messaging system.
Thanks to Secuserve and the e-securemail service, the Chateau de Versailles grants its employees a secure access to its messaging system.
Overview
The Chateau de Versailles is an "établissement public administratif" (i.e. a legal person under public law with administrative and financial autonomy). It has 900 employees and welcomes every year more than 3 million visitors.
The existing system
The IT department under Fabrice Lemessier management has four employees. They make sure the 400 computers with access to messaging system are working.
Frédéric Beillard, in charge of the messaging system, remembers what the situation was like: "Two years ago we were not using emails very much. In addition, to avoid virus contamination and loss of productivity due to spam, we were sparingly giving access to our messaging system".
The challenge
Mr Beillard gives details: "the e-securemail service allowed us to grant access to our messaging system to most of our employees without running the risk to damage our computer system security. It was absolutely necessary for the EPV – the Public Establishment of Versailles – to have an email filter and a reliable relay upstream from our server in case internet connection would be lost. We decided quite naturally to choose an anti-virus and anti-spam cloud service because we lacked personnel to do it ourselves and we wanted to reduce costs. After a series of meetings started in 2004, we could try out various services offering that kind of filtering".
The solution
"Reliability of the implemented infrastructure, quality of the filtering services and the user-friendly administration console were the main reasons why we finally chose Secuserve and their e-securemail solution" says Mr Beillard.
The outcome
"More than 60% of the 125,000 emails we receive every month are blocked and quarantined by e-securemail. Quality of the anti-virus filtering service is excellent. We did not suffer from any email virus infection. Moreover, anti-spam filtering is constantly evolving and the service adapts very quickly to new forms of spam" says Frédéric Beillard. "The e-securemail service makes our job easier and frees us from managing email security. We are very confident about our messaging system security" adds Mr Lemessier, head of the IT department of Chateau de Versailles.
Stéphane Bouché, CEO of Secuserve, concludes: : "Administrations and public authorities currently represent 50% of our activity. We are glad they pay attention to their messaging system as well as to the security of these systems. We are also proud they have chosen to outsource the management of these services to Secuserve".