How secure is Microsoft 365?
« 25% of phishing emails bypassed the default security of Office 365 »
« Twice as many phishing attacks on Office 365 compared to the Google G suite »
Source : 2019 Global Phish Report
EOP and ATP provide protection against junk mail and malware, although effective, they do not provide optimal security for Microsoft 365, which is the preferred target of hackers.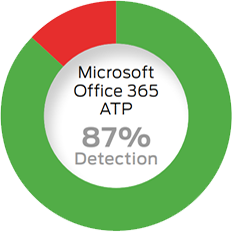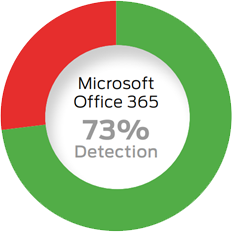 Source : SE Labs : «Email Security Services Protection» -January-March 2020
It is therefore necessary to add an additional level of security and protection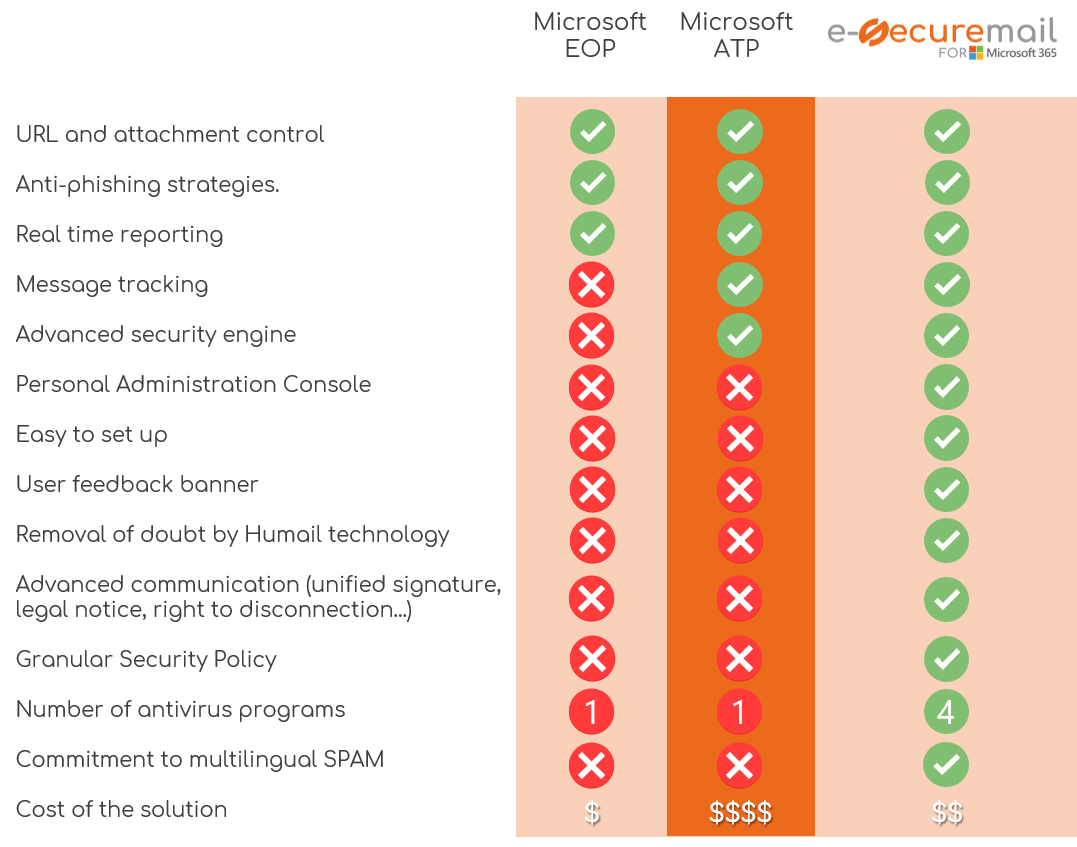 Why choose e-securemail for Microsoft 365?

Enhanced security for Microsoft 365

100% French support

No compromise between safety and performance

SLA's higher than Microsoft's in France
How does it work?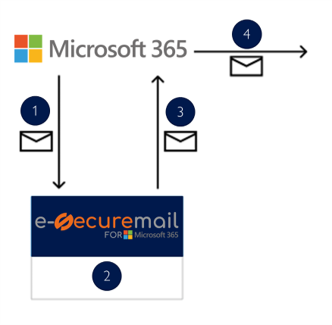 1. When a user in your Microsoft 365 or Office 365 organization dials and sends a message, the message is diverted to the e-securemail service using a connector and a mail flow rule (also called a transport rule) that you create.

2. e-securemail accepts the message and performs anti-spam and antivirus filtering. The service also adds a custom header to the message to indicate that the message has been processed.
3. e-securemail routes the message to Microsoft 365 or Office 365. A connector you create accepts incoming messages from the e-securemail service.
4. Microsoft 365 or Office 365 sends the message filtered with Microsoft 365 and e-securemail to the original recipients.